Minnesota Releases RFP for Wood Heating Projects
The deadline for the Minnesota Department of Agriculture's NextGen Energy Board FY14 Biomass Thermal Energy Grant Round applications is closing next week Friday, October 3rd. Key program details are below.
Funding
$577,500 in funding has been allocated for this round of funding.
Frequently Asked Questions
All questions regarding the RFP should preferably be submitted in writing to the grant administrator at kevin.hennessy@state.mn.us. If it is not possible to submit your question in writing, you may call 651-201-6223. All questions received, along with the answers to those questions, will be posted on the FAQ site.
Deadline
The deadline for submissions is October 3, 2014 at 4:00 PM. Please see the RFP document for details.
Eligible Applicants and Projects
Projects must increase the use of Minnesota's bioenergy resources, encourage self-reliance and security, or promote sustainability, and involve bioenergy with a focus of woody biomass thermal application. Up to half of the total project cost may be covered by the grant, with a maximum award amount of $150,000 for this RFP, pursuant to the recommendations from the NextGen Energy Board that were incorporated by the commissioner of agriculture. See the RFP document for further details >>
—
Perennial Biomass Crops Workshop November 19-20, Decatur, IL
The Green Lands Blue Waters (GLBW) and the Agricultural Watershed Institute (AWI) will hold a workshop on perennial biomass crops grown for renewable energy, forage and bio-products November 19-20, 2014, at Richland Community College in Decatur, IL.
Workshop participants will:
Explore synergies and trade-offs between biomass production and environmental goals
Learn about logistics, energy conversion technologies, and markets for grass biomass
Develop strategies to overcome obstacles and implement projects in Midwest watersheds or fuel-sheds
Workshop participants will find value in the exchange of ideas, information, and viewpoints among leading experts, key stakeholders, and decision makers including:
Agricultural producers, landowners, and conservation professionals
University-based researchers
Agricultural, energy, and conservation agencies at the federal, state, and local level
Environmental and agricultural nongovernmental organizations
Business and industry, including bioenergy entrepreneurs and energy end-users
Foundations and investors interested in renewable energy and sustainable agriculture
More Information
—
Duluth National Bioenergy Day Event Featuring MN Power, DNR, USFS
Did you know biomass is the largest source of renewable energy in Minnesota? Celebrate National Bioenergy Day with Minnesota Power and EnergyForward on October 21, 2014 and learn about the benefits of bioenergy in our region.
Event details are below, and the official event invitation is available here >>
Date: Tuesday, October 21, 2014
Clyde Iron Works – 2920 West Michigan Street, Duluth, MN
Open House and Hors d'oeuvres: 10:00 a.m. – 11:00 a.m.
Representatives from Minnesota Power, U.S. Forest Service, DNR and Boulder Lake Environmental Learning Center will be present.
Educational Presentation: 11:00 a.m. – 11:45 a.m.
Bill Sawyer of Minnesota Power, John Bastian of Duluth NewPage Mill and Mark Weber of St. Louis County will be giving presentations.
Hibbard Renewable Energy Center Tours:
Sign up for a bus tour – 12:00, 12:30, 1:00 and 1:30 p.m.
RSVP by October 16: Email jsimpson@mnpower.com
—
WSED to Feature Young Researchers' Conference and Best Young Researchers' Award

The World Sustainable Energy Days (WSED) 2015 is pleased to announce the Young Researchers' Conference and Biomass Research Award for the February 25 – 27, 2015 event in Wels, Austria.   WSED next offers a great opportunity for young researchers in the field of biomass to expand professionally, including:
a conference which will present the work and the achievements of young researchers in the field of biomass
the best contribution will be honoured with the "Best Young Researchers' Award: Biomass". The researcher(s) will each receive 1,000 Euro as prize money. The winners will be selected from the oral presenters.
the organiser covers the costs of accommodation, meals, participation and local transport for up to 60 selected participants for 3 conference days.
WSED invites young researchers (born after 1979) to submit contributions at by October 10, 2014.
More Information
—
Biomass Engineering, Technical, Policy, Communications Job Opportunities at BTEC
The Biomass Thermal Energy Council (BTEC) is looking for qualified applicants to fill three open positions in support of biomass technical/engineering, policy, and communication activities.  Questions on the applications may be sent to Brian Schorr at
careers@ttcorp.com
.
Program Manager – Bioenergy Technical Assistance
Job Description – Provide technical assistance for manufacturers of wood-fueled heating and CHP equipment, existing and potential commercial end-users, and organizations that administer standards for heating and cooling technologies
Deadline – October 19, 2014
Policy Fellowship
Position Description – Researching, monitoring, and reporting on renewable energy legislation and regulations at the federal, state and regional level
Deadline – Rolling
Communications Fellowship
Position Description – Support execution of events including, but not limited to, conferences supported by BTEC, Council meetings, and upcoming webinars, as well as the association's regular print and online communications.
Deadline – Rolling
—
Reminder to Endorse the Midwest Vision for 2025
Beginning last April, we've requested your help in both endorsing and spreading the news on the Heating the Midwest Vision for 2025.  The Vision details the positive economic impacts of transitioning the region from 3% renewable thermal energy to 15% by the year 2025 (as seen below).
Again, we're inviting you to Endorse the Vision.  Simply click the link below, sign up, and spread the news.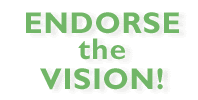 Key Findings and Conclusions of the Vision 2025 Report (access the full report here >>)
If achieved, this vision will:
Achieve 15% of all thermal energy from renewables by 2025
Reduce 1.01 billion gallons of propane and 278 million gallons of heating oil
Reinvest $2.2 billion into the Midwest economy
Create 13,170 jobs from the expansion of the thermal biomass industry and up to 210,000 direct, indirect and induced jobs from annual energy savings and the effects of no longer exporting heating fuel money from the region
Supply 17.2 million green tons of sustainable woody and agricultural biomass for thermal energy and combined heat and power by 2025
12,630,950 homes and businesses are not connected to low-cost natural gas
Improve air quality, reduce greenhouse gases, and enhance forest management
Vitalize communities through rural economic opportunities, new industry and innovation
—
Join the Heating the Midwest Team

Do you have a personal or professional interest in the growth of Midwestern biomass heating?  Do you have an hour or two each month to talk with other leaders in the region?
Then send a short email to me, Brian Brashaw, and I'll share with you the options for getting involved with our activities:
Steering Committee
Action Teams
Developing presentations
Conference planning
I hope you're able to join us!
—
Call for Your Midwest Biomass Stories and Events in October Newsletter
As you've seen month after month, companies, governments, and communities around the Midwest are making progress on biomass heating and combined heat and power (CHP) programs and projects.
If you have a story or event to contribute for next month, please send the update to info@heatingthemidwest.org.
—
Heating the Midwest Now on Twitter
Find Heating the Midwest and biomass heating news on twitter!
Join the conversation.  Follow us here @HTM_BiomassHeat