Highlights from this Month's HTM News
EPA Releases Update on Biogenic Emissions Framework
Policy Webinar "State of Play: An Update on Biomass Heat, Tax Policy, and Federal Regulations".
Pellet Fuels Institute Seeking Research Assistant
Wisconsin Refuels with Wood Energy
McBain Biopower Site Highlight of Michigan's National Bioenergy Day
Reminder to Endorse the Vision
Join the Heating the Midwest Team
—
EPA Releases Update on Biogenic Emissions Framework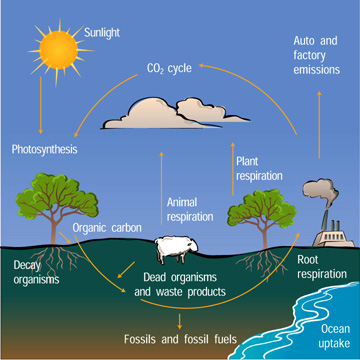 Last week Wednesday, the U.S. Environmental Protection Agency (EPA) released an updated framework for calculating and regulating biogenic carbon emission from large commercial and industrial sources.
The long awaited update did two things.  First, the EPA has directed its Science Advisory Board (SAB) to reconvene and review the agency's revised biogenic emissions calculation framework, which appears to afford minimal to no emissions to forest-derived industrial residuals with no other current market uses.  Second, the agency advised its regional directors that bioenergy from forest-derived industrial by-products, waste-derived feedstocks, and sustainably managed forest-derived feedstocks may be considered an approvable plan element in state implementation plans for the EPA's 111(d) rule for existing electric utilities.  However, given that there is no definition for "sustainably managed," this will be left to the states or lead potentially towards the creation of a national definition.
More Information
Review the EPA's updated biogenic accounting framework here >>
—
Policy Webinar "State of Play: An Update on Biomass Heat, Tax Policy, and Federal Regulations"


With the congressional midterms come and gone, landscape for energy legislation has changed. Tax reform and pending bionergy regulations offer opportunities and threats to the growth of the biomass thermal and combined heat and power (CHP) sectors. Gain insight into the direction of the 114th Congress and federal agency actions during this December 9th webinar >> from the Biomass Thermal Energy Council (BTEC).
Speakers Charlie Niebling (Innovative Natural Resource Solutions), Mike Jostrom (Plum Creek), and Pat Rita (Orion Advocates) will discuss the following topics:
Environmental Protection Agency's (EPA) Biogenic Emissions Rulemaking
Fate of energy tax credits
Update on the BTU Act (S. 1007)
Appropriations outlook for Farm Bill Energy Title Programs
And more…
—
Pellet Fuels Institute Seeking Research Assistant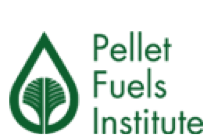 The Pellet Fuels Institute is seeking a research assistant (RA) to help the association gain valuable knowledge about the various applications and markets for densified biomass products, including energy feedstock, absorbents, and thermal and power sources. For more information, or to apply, click here >>.
—
Wisconsin Refuels with Wood Energy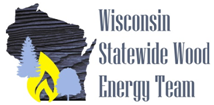 The Wisconsin State Energy Office (SEO) was awarded $250,000 from the U.S. Forest Service, Department of Agriculture, Wisconsin Refuels with Wood Energy to establish a Statewide Wood Energy Team (SWET). This team, made up of public and private stakeholders, aims to expand markets that convert woody biomass into energy, advance installation of commercially viable wood energy systems in public and private facilities, and support wildfire mitigation, forest restoration, urban wood utilization and other forest management goals that utilize Wisconsin woody biomass.
Over the next three years, the SWET will work closely with USFS to enhance woody biomass education, outreach and project development in the state. The project will focus on utilizing materials from the Chequamegon-Nicolet National Forest, as well as urban waste wood, including wood impacted by Emerald Ash Borer. The WI SWET goal is to implement 20-30 small scale wood energy projects and four large scale and/or cluster projects during the three-year project period.
The Core SWET members include the USFS, Wisconsin SEO, UW-Madison College of Agriculture and Life Sciences, UW-Extension, Sustainability Resources Institute, Renewable Resources Solutions, Marth Companies, Wisconsin Department of Natural Resources, Wisconsin Economic Development Corporation, University of Minnesota – Twin Cities and Heating the Midwest.
More Information
Access the WI SWET's factsheet here >>
—
McBain Biopower Site Highlight of Michigan's National Bioenergy Day
The following is a recap from Michigan's participation in the 2nd annual National Bioenergy Day (October 22, 2014). For a full recap, visit www.michiganbiomass.com/news/.)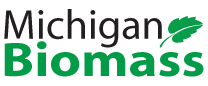 What a fantastic day, celebrating the Second Annual National Bioenergy Day in McBain last week. The event in McBain was one of 40 events in 24 states and Canada designed to raise awareness about bioenergy.
"Bioenergy contributes a great deal to our local economy and helps keep forests and the forest industry around here more resilient," said Thomas Vine, plant manager, Viking Energy. "We employ local residents and generate clean energy from materials that would otherwise be discarded. We wanted to give people an opportunity to see what we do firsthand and learn more about bioenergy. We are so grateful for the turnout."
In Michigan in 2012, approximately 68% of all renewable energy produced was from wood (EIA, 2012) – more than wind and solar combined and second only to hydroelectric energy.
"We are grateful to our sponsors and partners for their dedication to raising awareness about the role of bioenergy in communities across the nation," said Gary Melow, Director of Michigan Biomass, a coalition of the state's wood-fired power plants. "Today, all across the country, people are learning about bioenergy and how it helps local economies and forests."
Michigan National Bioenergy Day event sponsors included Michigan Biomass, the Michigan Association of Timbermen, the Michigan Forest Products Council, the Wexford and Missaukee Conservation Districts, the Michigan Department of Natural Resources, the U.S. Forest Service, Biewer Lumber, Hydrolake, Viking Energy, AIS Equipment and Lutke Forest Products.
More Information
Learn more about National Bioenergy Day here >>
Explore Michigan Biomass's activities and news here >>
—
Reminder to Endorse the Midwest Vision for 2025
Beginning last April, we've requested your help in both endorsing and spreading the news on the Heating the Midwest Vision for 2025.  The Vision details the positive economic impacts of transitioning the region from 3% renewable thermal energy to 15% by the year 2025 (as seen below).
Again, we're inviting you to Endorse the Vision.  Simply click the link below, sign up, and spread the news.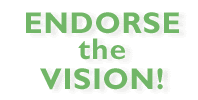 Key Findings and Conclusions of the Vision 2025 Report (access the full report here >>)
If achieved, this vision will:
Achieve 15% of all thermal energy from renewables by 2025
Reduce 1.01 billion gallons of propane and 278 million gallons of heating oil
Reinvest $2.2 billion into the Midwest economy
Create 13,170 jobs from the expansion of the thermal biomass industry and up to 210,000 direct, indirect and induced jobs from annual energy savings and the effects of no longer exporting heating fuel money from the region
Supply 17.2 million green tons of sustainable woody and agricultural biomass for thermal energy and combined heat and power by 2025
12,630,950 homes and businesses are not connected to low-cost natural gas
Improve air quality, reduce greenhouse gases, and enhance forest management
Vitalize communities through rural economic opportunities, new industry and innovation
—
Join the Heating the Midwest Team

Do you have a personal or professional interest in the growth of Midwestern biomass heating?  Do you have an hour or two each month to talk with other leaders in the region?
Then send a short email to me, Brian Brashaw, and I'll share with you the options for getting involved with our activities:
Steering Committee
Action Teams
Developing presentations
Conference planning
I hope you're able to join us!
—
Call for Your Midwest Biomass Stories and Events in October Newsletter
As you've seen month after month, companies, governments, and communities around the Midwest are making progress on biomass heating and combined heat and power (CHP) programs and projects.
If you have a story or event to contribute for next month, please send the update to info@heatingthemidwest.org.
—
Follow Heating the Midwest on Twitter
Find Heating the Midwest and biomass heating news on twitter!
Join the conversation.  Follow us here @HTM_BiomassHeat