Greetings!
When Energy Markets Go Crazy!  This presentation title jumped out at me as we finalized the program for this year's Heating the Midwest Conference and Expo. Attendees will learn what happened in the propane market this winter from a top state energy analyst. Holly O'Higgins, author of Wisconsin Energy Statistics, will compare pricing of heating fuels, how biomass marketers can gain a larger share of a volatile heating fuel market, and take a look at prices and supply of space-heating fuels for the summer and next winter.  This presentation will be just one of many focused on taking advantage of the new awareness and opportunities for expanding biomass thermal in the Midwest, ensuring this year's conference and expo to be more important than ever. Please see the conference information in this month's newsletter detailing the tour, conference and expo.  One of the new aspects this year will be an expansion of the general public thermal heating fair in the Expo hall.
There are several other events and tour opportunities highlighted in the newsletter, along with new legislation to encourage biomass heating in Minnesota.
Sincerely,
Brian Brashaw
Heating the Midwest Chair
Program Director, University of Minnesota Duluth NRRI
—
2014 Conference Sponsors and Exhibitors Announced
We are pleased to announce the sponsors and exhibitors for the 3rd Annual Heating the Midwest Conference and Expo.  Please join us and our supporters in Green Bay, WI for an exciting event on April 30 – May 1, 2014.
Additional organizations and companies are being added weekly, though few spots remain. If you want to join us at the conference, please download the  sponsor/exhibitor agreement now, or contact us for more information.
Note: the early bird registration with special pricing ends on April 1, 2014, so please register now and make your hotel reservations at the Radisson Hotel & Conference Center.
—
Bioeconomy Bill Introduced in Minnesota Legislature
 Senator Tom Saxhaug, and Representative Jeanne Poppe have introduced companion bills (S.F 2101 and H.F. 2456) in the Minnesota legislature to help establish an advanced biofuel and renewable chemicals industry in Minnesota.
The bill makes it easier to finance the construction of commercial-scale facilities using agricultural and forestry materials to produce bioindustrial products. The bill helps transition the biofuels industry towards greater use of a variety of biomass feedstocks (as opposed to just corn grain) to produce fuels. It also helps establish an industry that will produce less toxic, safer alternatives to toxic ingredients found in typical household and industrial plastics, chemicals, and materials.   The bill does two things:
Create a capital equipment loan program for renewable chemical and advanced biofuel projects, and;
Create a production incentive for advanced biofuels, renewable chemicals and biomass thermal energy.
Key support for this bill has been provided by The Bioeconomy Coalition of Minnesota, a multi-stakeholder partnership.  The Bioeconomy Coalition of Minnesota is a coalition of conventional and advanced biofuels industries, biobased chemicals and products companies, nonprofit organizations, environmental groups, as well as consulting, investment and legal firms. The coalition is organized and staffed by the Great Plains Institute.  The Coalition's mission is to articulate and implement a Minnesota state policy and regulatory agenda to expand biobased chemical, advanced biofuel, and biomass thermal energy industries, along the entire value chain from R&D through commercial production and use.
More Information
—
Alternative Heating Solutions Workshop, March 26th, Detroit Lakes, MN
Propane prices driving you batty? Join Central CERT March 26th in Detroit Lakes for a free event on heating alternatives! We'll meet Wednesday, March 26th 1:00 – 4:00pm in the conference room on the 3rd floor of the Courthouse, located at 915 Lake Avenue in Detroit Lakes.
Beyond cost-cutting energy efficiency solutions, we'll learn about heating alternatives such as solar thermal hot air, solar thermal hot water, and biomass- solutions that can lower your heating bills while supporting the local economy! This information is relevant for homeowners, business owners, and local governments.
—
April 9th Minnesota Renewable Energy Roundtable
You're invited to the next Minnesota Renewable Energy Roundtable: "The Changing Landscape of Woody Biomass Utilization:  Where Does Renewable Energy Fit?" on Thursday, April 9, from 9am – 3pm at the Sawmill Inn of Grand Rapids, Minn.
The roundtable, hosted by the Agricultural Utilization Research Institute in collaboration with the University of Minnesota's Natural Resources Research Institute (NRRI), will feature speakers and discussions in the areas of forestry and woody biomass availability, biomass chemicals and advanced biofuels, biomass heating opportunities, and more. A draft agenda is below, and a full agenda will be available in the coming weeks.
| | |
| --- | --- |
| Time | Agenda Item |
| | Light snack and beverages available, networking |
| 9:30 a.m. | Welcomes and Overview |
| 10 a.m. | Forestry and Woody Biomass Availability Panel |
| 11 a.m. | Biomass Chemicals and Advanced Biofuels |
| noon | Lunch/Networking |
| 12:50 p.m. | Statewide Wood Energy Team Grant Overview Speakers |
| 1:30 p.m. | Biomass Heating Opportunities for Minnesota |
| 2:35 p.m. | Policy and Heating the Midwest WithRenewable Biomass |
| 2:50 p.m. | Wrap-Up and Closing |
Questions? Contact Nan Larson, Agricultural Utilization Research Institute at nlarson@auri.org or 507.537.6020.
—
Biomass Trends Listening Session, Red Lake Falls, MN, April 16th
Join NW CERT Wednesday, April 16th 1pm – 4pm at WoodMaster/Northwest Manufacturing in Red Lake Falls to learn about the latest trends in biomass in northern Minnesota!
We'll learn and discuss:
What's new in the biomass industry in northern Minnesota?
What's driving the industry?
What are opportunities for expanding the biomass industry in northern Minnesota?
This is event is free and open to the public, so please invite your neighbors and other members of the community!
—
Reminder to Endorse the Midwest Vision for 2025
Beginning in April, we've requested your help in both endorsing and spreading the news on the Heating the Midwest Vision for 2025.  The Vision details the positive economic impacts of transitioning the region from 3% renewable thermal energy to 15% by the year 2025 (as seen below).
Again, we're inviting you to Endorse the Vision.  Simply click the link below, sign up, and spread the news.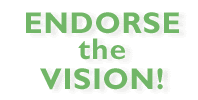 Key Findings and Conclusions of the Vision 2025 Report (access the full report here >>)
If achieved, this vision will:
Achieve 15% of all thermal energy from renewables by 2025
Reduce 1.01 billion gallons of propane and 278 million gallons of heating oil
Reinvest $2.2 billion into the Midwest economy
Create 13,170 jobs from the expansion of the thermal biomass industry and up to 210,000 direct, indirect and induced jobs from annual energy savings and the effects of no longer exporting heating fuel money from the region
Supply 17.2 million green tons of sustainable woody and agricultural biomass for thermal energy and combined heat and power by 2025
12,630,950 homes and businesses are not connected to low-cost natural gas
Improve air quality, reduce greenhouse gases, and enhance forest management
Vitalize communities through rural economic opportunities, new industry and innovation
—
Join the Heating the Midwest Team 
Do you have a personal or professional interest in the growth of Midwestern biomass heating?  Do you have an hour or two each month to talk with other leaders in the region?
Then send a short email to me, Brian Brashaw, and I'll share with you the options for getting involved with our activities:
Steering Committee
Action Teams
Developing presentations
Conference planning
I hope you're able to join us!
—
Call for Your Midwest Biomass Stories and Events in April's Newsletter
As you've seen month after month, companies, governments, and communities around the Midwest are making progress on biomass heating and combined heat and power (CHP) programs and projects.
If you have a story or event to contribute for next month, please send the update to info@heatingthemidwest.org.
—
Heating the Midwest Now on Twitter
Find Heating the Midwest and biomass heating news on twitter!
Join the conversation.  Follow us here @HTM_BiomassHeat