Midwestern families and businesses have faced a difficult past two weeks as the price of propane has increased to prices over $5.00 per gallon. These price spikes have resulted in emergency heating declarations by a number of Midwestern Governors. The reasons are many for the price increases: an extremely cold winter, wet fall grain, increased propane export and transportation complications. Therefore it's important that residents have their heating systems serviced regularly as the energy efficiency of gas-powered furnaces can decrease without proper maintenance (see this website for more details). Without an energy-efficient heating system, residents will most likely be paying more than they should in order to heat their homes. This winter is expected to bring severely cold weather once again this year. Residents may wish to visit https://thecomfortdoctors.com/heating-and-cooling-services-wilkes-barre-pa/ if they are unsure whether they have adequate heating. A number of articles are referenced in the propane crisis/biomass opportunity section below, providing more insight into the situation that is occurring and why. This situation is unfortunate, but it also reminds us of why organizations like Heating the Midwest are important!
Heating the Midwest, in cooperation with organizations like RENEW Wisconsin and the Minnesota Statewide Wood Energy Team (Minnesota Statewide Wood Energy Team), call for continued emphasis and expansion of the use of biomass to produce low-cost, reliable heat for Midwest businesses, families and schools. Midwestern biomass chips, pellets and residues all provide cost-effective, renewable and dependable heat while creating a positive economic impact and sustaining jobs in rural areas – the same rural areas affected by high-cost propane.
Please continue to engage in conversations about the positives of biomass thermal heat – with homeowners, businesses, government officials and other decision-makers. Biomass fuels can be part of the solution, both now and in the future. As RENEW Wisconsin Executive Director Tyler Huebner notes, "The biomass industry has more than adequate capacity to fulfill increased demands for future heating seasons. The solutions to get out of this boom-bust cycle include increased partnerships between government, industry, and customers to better educate and prepare for future demands."
Let's continue to encourage and support use of home grown biomass resources. To learn more about using renewable biomass for heating homes, businesses, schools, and communities, please register for the April 29 – May 1 Heating the Midwest Conference and Expo to be held in Green Bay, Wisconsin.
Despite the cold and frigid temperatures that are surrounding many of us this winter, things are really starting to heat up in the world of biomass. We know that heating your home is very important during these times, that is why if anything goes wrong with your system, you will want to contact services such as macvik.com/heating/hvac-service-areas/highlands-ranch/ to get you back up and running in no time. Grab a cup of coffee and read on to learn about the latest and greatest in the exciting world of biomass thermal.
Sincerely,
Brian Brashaw
Heating the Midwest Chair
Program Director, University of Minnesota Duluth NRRI
—
2014 Conference Agenda Revealed
The conference program for this year's Heating the Midwest Conference has been revealed, and it will feature experts from the energy, building, and forest sectors. This multi-day event will bring together diverse participants in support of expanding the use of biomass for heat and CHP, project development, and policy developments related to wood energy.
Agenda Highlights:
Optional pre-conference tour of bioenergy installations
Strategies for increasing biomass thermal in the Midwest
Opportunities for architects and engineers
Technology overview for heating systems
Real world applications, large and small
Emissions regulations
Heating Fair
Update on state and regional policy efforts
Much more!
More Information:
Want to get involved in the conference's planning or sponsor the event? Email Brian Brashaw to discuss how you can best support the 2014 event.
—
Minnesota Wood Energy Team Launches Programs for 2014
(St. Paul, MN) – Minnesota has a new statewide team for supporting high efficiency wood energy systems. The Minnesota Statewide Wood Energy Team includes diverse organizations and individuals with expertise to support effective use of wood energy technologies. With support from the USDA Forest Service, the team's 2014 programs include making funds available to support businesses and other facilities that are interested in commercially available wood energy systems."Minnesota led the nation in 2007 with the development of sustainable woody biomass harvesting guidelines and we have invested in research at the University of Minnesota to ensure we balance new, renewable energy systems with natural resource protections," said Anna Dirkswager, Biomass Coordinator for the Minnesota Department of Natural Resources and manager of the Statewide Wood Energy Team.The team has been developed to help Minnesota facilities and businesses move toward realizing the opportunity to cut costs, support local economies, and advance clean energy development."Today's wood energy technologies reduce energy costs while creating local jobs, mitigating wildfire risks, and providing renewable energy," said Brian Brashaw, Program Director for the University of Minnesota Duluth, Natural Resources Research Institute and Statewide Wood Energy Team member.The Minnesota Statewide Wood Energy Team is one of five being supported by the USDA Forest Service around the country. The goal of the Minnesota team is to support commercially available wood energy systems that can provide economic, social, and environmental benefits to Minnesota's businesses and communities."We are gearing up to help 20 sites in 2014 with preliminary evaluations and to assist two of those sites with detailed engineering or final feasibility studies," said Lissa Pawlisch, Director of the Clean Energy Resource Teams (CERTs) and member of the Statewide Wood Energy Team.Details about the funding opportunities and application process are forthcoming. Eligibility requirements will include commercial applications of modern wood energy technologies and project development beyond the initial feasibility investigations. For further information, or to be added to the contact list to receive funding information when it becomes available, please contact: Anna Dirkswager,
651-259-5253
,
Anna.Dirkswager@state.mn.us
.—
Farm Bill Passes Senate, Contains Meaningful Biomass Funding
Earlier this week, the U.S. Senate passed the 5-year Farm Bill with good news for the biomass industry and rural communities. The bill provides mandatory funding or appropriations limits for the following programs that impact wood energy:
Rural Energy for America Program (REAP): Provides resources to business owners to help finance the installation of renewable energy systems or upgrade existing systems, including those utilizing biomass. Mandatory funding of $50 million per year has been designated and the application process has been simplified and streamlined.
Bioenergy Program for Advanced Biofuels: Provides direct payments to advanced biofuel producers, including those manufacturing pellets. Mandatory funding of $15 million per year has been designated.
Biomass Crop Assistance Program (BCAP): Provides financial assistance to owners and operators of agricultural and non-industrial private forest land who wish to establish, produce, and deliver biomass feedstocks. This program was allotted $25 million in mandatory funds annually, and the collection, harvest, storage and transportation (CHST) payments will resume, with limitations.
Community Wood Energy Program (CWEP): The program was altered to allow for grants of up to $50,000 to establish or to expand biomass consumer cooperatives to facilitate purchase of biomass heating systems or products (including their delivery and storage). This program was authorized at $5 million annually, though no mandatory funds were allotted.
More Information
For the full text of the the Farm Bill and its funding levels, click here >>
—
Propane Crisis Highlights Benefits of Energy from Woody Biomass
With the recent propane shortages and the skyrocketing cost of the propane that is available, propane users in Greater Minnesota are wondering what their options are.
In Minnesota alone, 250,000 people depend on propane to heat their homes.
The Agricultural Utilization Research Institute (AURI) in 2012–conjunction with DLF Consulting–completed a Biomass Heating Feasibility Guide for the replacement of heating fuels like propane and fuel oil. The study that resulted in this report helped high-cost fuel users understand the feasibility of using biomass for heating-the installation requirements, biomass suppliers, types of systems and expected payback timeframes.
If you've ever wondered about biomass heating as an option whether for commercial poultry, greenhouse operations, or residential heating, check out the Biomass Heating Feasibility Guide by searching AURI's website at www.auri.org.
Finally, if you have any questions or would like additional information, please contact Alan Doering, AURI's Senior Associate Scientist-Coproducts, via email at adoering@auri.org or (507) 835-8990.
More Information
—
Fond du Lac Working with the Forestry Research Institute of Sweden
The Forestry Research Institute of Sweden will be arriving at Fond du Lac to work with Fond du Lac Logging and Timber, and the Fond du Lac Forestry and Environmental program. The purpose of this visit is to explore efficient timber harvesting techniques and drying methods to supply wood chip fuel supplies for renewable, non-fossil fuel derived energy production. This will allow the Band to potentially save money on energy, reduce its dependence on the fossil fuel industries, release less carbon dioxide into the air, and provide some economic opportunities for the Band.
Sweden now gets over 50% of the energy they use from renewable energy (wind, solar, and biomass). The U.S. gets just over 11% of its energy needs from renewable sources. Minnesota gets only 2% of its energy specifically from its forests, while Sweden uses approximately 33%. Fond du Lac was awarded funding from the Division of Energy and Mineral Development to identify fuel efficient biomass harvesting practices.
Mr. Johannesson of the Swedish Forestry Institute will be working with FDL Logging and Timber on the latest cut-to-length (CTL) harvesting techniques. CTL harvesting systems are high tech machines that allow loggers to harvest and process individual trees while minimizing damage to the remaining trees.
More Information
—
Reminder to Endorse the Midwest Vision for 2025
Beginning in April, we've requested your help in both endorsing and spreading the news on the Heating the Midwest Vision for 2025. The Vision details the positive economic impacts of transitioning the region from 3% renewable thermal energy to 15% by the year 2025 (as seen below).
Again, we're inviting you to Endorse the Vision. Simply click the link below, sign up, and spread the news.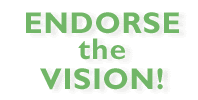 Key Findings and Conclusions of the Vision 2025 Report (access the full report here >>)
If achieved, this vision will:
Achieve 15% of all thermal energy from renewables by 2025
Reduce 1.01 billion gallons of propane and 278 million gallons of heating oil
Reinvest $2.2 billion into the Midwest economy
Create 13,170 jobs from the expansion of the thermal biomass industry and up to 210,000 direct, indirect and induced jobs from annual energy savings and the effects of no longer exporting heating fuel money from the region
Supply 17.2 million green tons of sustainable woody and agricultural biomass for thermal energy and combined heat and power by 2025
12,630,950 homes and businesses are not connected to low-cost natural gas
Improve air quality, reduce greenhouse gases, and enhance forest management
Vitalize communities through rural economic opportunities, new industry and innovation
—
Join the Heating the Midwest Team
Do you have a personal or professional interest in the growth of Midwestern biomass heating? Do you have an hour or two each month to talk with other leaders in the region?
Then send a short email to me, Brian Brashaw, and I'll share with you the options for getting involved with our activities:
Steering Committee
Action Teams
Developing presentations
Conference planning
I hope you're able to join us!
—
Call for Your Midwest Biomass Stories and Events in March's Newsletter
As you've seen month after month, companies, governments, and communities around the Midwest are making progress on biomass heating and combined heat and power (CHP) programs and projects.
If you have a story or event to contribute for next month, please send the update to info@heatingthemidwest.org.