Illinois Renewable Energy Conference a Tremendous Success
The Illinois Renewable Energy Conference saw strong attendance–a near sellout–during its July 16th conference in Normal, IL.  The one day conference featured biomass, wind, solar, and geothermal sectors, and it was the first of its kind in Illinois.
The event was jointly organized by the Illinois Biomass Working Group, Illinois Wind Working Group, Illinois Solar Energy Association, and  the Geothermal Alliance of Illinois.  Notable event developments included:
250-person attendance
Nine biomass energy speakers plus over 20 other speakers on wind, solar, and geothermal.
Conference keynote speaker Lillian Salerno, Administrator of USDA Rural Business-Cooperative Service, who discussed USDA's overall commitment to funding development of the bioeconomy, and specifically how USDA Rural Development business development programs can support biomass energy projects.
Presentations featuring Eastern Illinois University's 100% biomass-fired district heating and CHP system, the intersection of combustion technology options and federal air quality regulations to inform choice of a biomass heating system, and perennial feedstock crop options for biomass heating, among other biomass topics.
More Information
—
This Week: Learn Hydronics Design Principles & Biomass Policy

This week Wednesday and Thursday, bioenergy professionals and advocates are invited to join two specialty webinars focusing on incentive programs and boiler installation techniques.  Both events are free to attend and are supported by the Biomass Thermal Energy Council.
State of the States: Biomass Thermal Energy Policy Incentives – Wednesday, August 6 at 1 p.m. (CDT). Register here >>
Temperature Stacking in Thermal Storage for Biomass Heating Systems – Live Lecture, Thursday, August 7 at 12 p.m. (CDT). This is geared towards installers of biomass systems. Register here >>
Can't attend the live events?  Presentations from both of these events will be archived and shared with registrants later in the week.
—
Minnesota Releases RFP for Wood Heating Projects
The Minnesota Department of Agriculture's NextGen Energy Board is now accepting applications for the FY 2015 Biomass Thermal Energy Grant Round.
Funding
$577,500 in funding has been allocated for this round of funding.
Frequently Asked Questions
All questions regarding the RFP should preferably be submitted in writing to the grant administrator at kevin.hennessy@state.mn.us. If it is not possible to submit your question in writing, you may call 651-201-6223. All questions received, along with the answers to those questions, will be posted on the FAQ site.
Deadline
The deadline for submissions is October 3, 2014 at 4:00 PM. Please see the RFP document for details.
Eligible Applicants and Projects
Projects must increase the use of Minnesota's bioenergy resources, encourage self-reliance and security, or promote sustainability, and involve bioenergy with a focus of woody biomass thermal application. Up to half of the total project cost may be covered by the grant, with a maximum award amount of $150,000 for this RFP, pursuant to the recommendations from the NextGen Energy Board that were incorporated by the commissioner of agriculture. See the RFP document for further details >>
—
Midwest Biomass Thermal Projects Selected for Federal Funding
Three weeks ago, Agriculture Secretary Tom Vilsack announced the award of more than $2.5 million in grants to develop wood energy teams in 11 states and an additional $1.25   nine wood energy projects. In a statement , Secretary Vilsack noted that, "Renewable wood energy is part of the Obama Administration's 'all of the above' energy strategy. Working with our partners, the Forest Service is supporting development of wood energy projects that promote sound forest management, expand regional economies and create new rural jobs."
Two Midwestern projects received funding, including:
Rainy Lake Energy – Rainy Lake Energy intends to build and operate a woody biomass pellet mill near International Falls that will produce 450,000 tons of industrial pellets each year.  Wagner Construction is collaborative partner on this project that plans to use low value woody biomass to produce industrial pellets for the European Market.
Wisconsin Statewide Wood Energy Team – Under the leadership of Amanda Mott, WI secured a $250,000 cooperative agreement to fund a Statewide Wood Energy Team which aims to implement 20-30 small scale wood and four large scale wood energy projects.  The WI's Statewide Wood Energy Team is also focused on outreach and education and will look for ways to collaborate with MN on outreach efforts that increase the awareness and understanding of high efficiency wood energy systems.
The funding of the WI State Wood Energy Team (SWET) brings the total teams to 16, including the 2013-funded team from Minnesota.
—
Reminder to Endorse the Midwest Vision for 2025
Beginning last April, we've requested your help in both endorsing and spreading the news on the Heating the Midwest Vision for 2025.  The Vision details the positive economic impacts of transitioning the region from 3% renewable thermal energy to 15% by the year 2025 (as seen below).
Again, we're inviting you to Endorse the Vision.  Simply click the link below, sign up, and spread the news.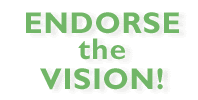 Key Findings and Conclusions of the Vision 2025 Report (access the full report here >>)
If achieved, this vision will:
Achieve 15% of all thermal energy from renewables by 2025
Reduce 1.01 billion gallons of propane and 278 million gallons of heating oil
Reinvest $2.2 billion into the Midwest economy
Create 13,170 jobs from the expansion of the thermal biomass industry and up to 210,000 direct, indirect and induced jobs from annual energy savings and the effects of no longer exporting heating fuel money from the region
Supply 17.2 million green tons of sustainable woody and agricultural biomass for thermal energy and combined heat and power by 2025
12,630,950 homes and businesses are not connected to low-cost natural gas
Improve air quality, reduce greenhouse gases, and enhance forest management
Vitalize communities through rural economic opportunities, new industry and innovation
—
Join the Heating the Midwest Team

Do you have a personal or professional interest in the growth of Midwestern biomass heating?  Do you have an hour or two each month to talk with other leaders in the region?
Then send a short email to me, Brian Brashaw, and I'll share with you the options for getting involved with our activities:
Steering Committee
Action Teams
Developing presentations
Conference planning
I hope you're able to join us!
—
Call for Your Midwest Biomass Stories and Events in September Newsletter
As you've seen month after month, companies, governments, and communities around the Midwest are making progress on biomass heating and combined heat and power (CHP) programs and projects.
If you have a story or event to contribute for next month, please send the update to info@heatingthemidwest.org.
—
Heating the Midwest Now on Twitter
Find Heating the Midwest and biomass heating news on twitter!
Join the conversation.  Follow us here @HTM_BiomassHeat