Six Days Away, Heating the Midwest Conference Promises to Address Region's Energy Crisis and Economic Opportunities for Woody Biomass
This winter, propane prices spiked to $6.67 per gallon, and those that were impacted are looking for answers and ways to avoid a repeat of this crisis next heating season. This propane energy crisis will be addressed at next week's 3rd annual Heating the Midwest Conference, April 30th to May 1st, 2014 in Green Bay, Wisconsin.
One of the keynote speakers at the Heating the Midwest Conference will talk about the winter crisis in a presentation called "When Energy Markets Go Crazy!"  Attendees will learn what happened in the propane market this winter from a top state energy analyst. Ms. Holly O'Higgins is from the Wisconsin State Energy Office and the author of Wisconsin Energy Statistics. She will compare pricing of heating fuels, how biomass marketers can gain a larger share of a volatile heating fuel market, and take a look at prices and supply of space-heating fuels for the summer and next winter.
"Each year, this conference brings together leaders of the woody and agricultural biomass industry," said Brian Brashaw, Program Director for the University of Minnesota Duluth, Natural Resources Research Institute and Chair of the Heating the Midwest Steering Committee. "The businesses and organizations that come together are interested in supporting and expanding the use of biomass for heat and power in the region."
Businesses that are interested in energy options should also be aware of the new Minnesota Statewide Wood Energy Team. The team launched its programs earlier this year and has been developed to help Minnesota facilities and businesses move toward realizing the opportunity to cut costs, support local economies, and advance clean energy development. The Statewide Wood Energy Team is also participating in the Heating the Midwest Conference.
Special thanks to Dovetail Partners Inc for providing this section's content
—
April 9th MN Biomass Meeting Discusses Economics, Policy, and Technology
"The Changing Landscape of Woody Biomass: Where Does Renewable Energy Fit?" was the theme of the Minnesota Renewable Energy Roundtable held April 9, 2014, in Grand Rapids, Minn. The event was hosted by the Agricultural Utilization Research Institute (AURI) in collaboration with UMD's Natural Resources Research Institute (NRRI).The event featured nearly 20 experts from various parts of the biomass industry.
Presentations covered:
Forestry and woody biomass;
Biomass chemicals and advanced biofuels;
Clean energy and economic development;
Statewide Wood Energy Team;
Biomass heating opportunities; and
Policy and Heating the Midwest with Renewable Biomass.
The presenters and attendees confirmed the need to address woody biomass and that there are many things happening in the industry, from Heating the Midwest to the Statewide Wood Energy Team grants, and much more.
Just a few key points from the event include:
The recognition of the growing market in Europe for biofuel pellets and the need to develop the infrastructure and logistical chain necessary to supply pellet fuels from available supplies of woody biomass.
Nearly three times the current usage of woody biomass in Minnesota could be harvested sustainably.
The timeline for the typical development of high-value materials from biomass.
There is a world-class torrefaction facility at NRRI that is near readiness.
—
Northwest CERT Highlights Biomass Opportunities at Red Lake Falls Event
Over 40 people gathered at WoodMaster/Northwest Manufacturing in Red Lake Falls Wednesday, March 16th to learn about biomass opportunities in the region and across Minnesota at an event organized by Northwest Clean Energy Resource Team (NW CERT).
"Biomass is a win-win-win-win: It is good for the economy, consumers, education and the environment," said Tim Lutz, Superintendent of Kelliher Public Schools. "It's going to take vision and perseverance to make it happen."
After noting that energy efficiency is the first step in developing a project, presenters spoke about the opportunities that biomass projects have for growing manufacturing jobs, using local and sustainable fuel sources, supporting the forest economies of rural communities and reducing the risk of wildfires.
"Potential for growth is here…we want to be a part of promoting and growing the biomass industry, and seeing it become viable long-term option," said Becky Philipp, project manager at Agricultural Utilization Research Institute (AURI).
The Industry Trends Panel included:
Chuck Gagner, President/CEO, Northwest Manufacturing, Inc.
Marcus Grubbs, Development Specialist, Headwaters Regional Development Commission
Becky Philipp, Project Manager, Agricultural Utilization Research Institute
The Projects Panel included:
Erika Bailey-Johnson, Sustainability Coordinator, Bemidji State University
Joe Courneya, Project Development Specialist, Red River Basin Commission
Tim Lutz, Superintendent, Kelliher Public School
Mike Triplett, Economic Development Planner, White Earth Nation
After a lively question and answer session and tasty snacks generously provided by Northwest Manufacturing, participants toured the WoodMaster/Northwest Manufacturing facilities and saw commercial and residential boilers.  "Local jobs and supporting local industry, that is what we're about," said Chuck Gagner, president and CEO.
Speakers and audience members agreed that northwest Minnesota is uniquely situated to be a leader in the biomass industry. Marcus Grubbs, development specialist at Headwaters Regional Development Commission, was optimistic. "This industry can turn waste into profit and create a market for a product that might not be used otherwise. Using locally-sourced biomass is part of the culture of the northwest region. Your neighbor is your supplier is your customer."
Special thanks to Joel Haskard, CERTs Co-Director, for contributing this article
—
Midwestern Jobs, Energy Savings Focus of New Biomass Heat Study
According to a new study from the Mississippi River Regional Planning Commission (MRRPC), the Coulee Region could save millions of dollars a year in energy costs, create more than a hundred jobs and slash carbon dioxide emissions by creating a market for wood pellet fuel.
The study grew out of meetings in the Kickapoo River Valley after the floods of 2007 and 2008, where discussions focused on how to create a more resilient economy, said Greg Flogstad, director of the planning commission, as reported in the Winona Daily News.
The area is dependent primarily on agriculture and tourism, but lacks a third "leg" for the stool.
"There wasn't much being done with forest wood products," Flogstad said.
Funded by $52,000 in grants from the federal Department of Commerce and the Wisconsin Department of Administration, the report is designed to outline a model of economic development
"The hope is to spur investments into renewable resource for energy, create better use of the resources we have, create hometown jobs," Flogstad said. "The idea is to show it could be done. It's just a regional economic development strategy."
The study found that if one in five households and businesses in Vernon, Richland, Monroe and Crawford counties switched from higher-cost fuels such as propane, heating oil or electricity, they could save more than $2.6 million a year.
Expanded to the entire nine-county region stretching from Crawford County up to Pepin, that could result in $7.3 million in annual savings, said Greg Flogstad, director of the Mississippi Regional Planning Commission.
Just in the four-county study area, such a switch would support a small pellet plant, which could support about 82 direct jobs and have a potential $4 million impact on the regional economy, according to the study.
Continue reading the story here >>
Special thanks to the Winona Daily News for this section's content
—
Reminder to Endorse the Midwest Vision for 2025
Beginning in April, we've requested your help in both endorsing and spreading the news on the Heating the Midwest Vision for 2025.  The Vision details the positive economic impacts of transitioning the region from 3% renewable thermal energy to 15% by the year 2025 (as seen below).
Again, we're inviting you to 
Endorse the Vision
.  Simply click the link below, sign up, and spread the news.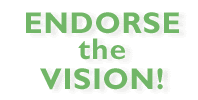 If achieved, this vision will:
Achieve 15% of all thermal energy from renewables by 2025
Reduce 1.01 billion gallons of propane and 278 million gallons of heating oil
Reinvest $2.2 billion into the Midwest economy
Create 13,170 jobs from the expansion of the thermal biomass industry and up to 210,000 direct, indirect and induced jobs from annual energy savings and the effects of no longer exporting heating fuel money from the region
Supply 17.2 million green tons of sustainable woody and agricultural biomass for thermal energy and combined heat and power by 2025
12,630,950 homes and businesses are not connected to low-cost natural gas
Improve air quality, reduce greenhouse gases, and enhance forest management
Vitalize communities through rural economic opportunities, new industry and innovation
—
Join the Heating the Midwest Team

Do you have a personal or professional interest in the growth of Midwestern biomass heating?  Do you have an hour or two each month to talk with other leaders in the region?
Then send a short email to me, Brian Brashaw, and I'll share with you the options for getting involved with our activities:
Steering Committee
Action Teams
Developing presentations
Conference planning
I hope you're able to join us!
—
Call for Your Midwest Biomass Stories and Events in May's Newsletter
As you've seen month after month, companies, governments, and communities around the Midwest are making progress on biomass heating and combined heat and power (CHP) programs and projects.
If you have a story or event to contribute for next month, please send the update to info@heatingthemidwest.org.
—
Heating the Midwest Now on Twitter
Find Heating the Midwest and biomass heating news on twitter!
Join the conversation.  Follow us here @HTM_BiomassHeat
—