October 2013
Heating the Midwest is pleased to announce that the 3rd Annual Conference and Expo will be held in Green Bay, Wisconsin, April 29 – May 1, 2014. This conference will build on the biomass heating momentum established by over 200 individuals and 100 different businesses, agencies and organizations during the 2013 conference and expo. Please see the key information on our 2014 Conference webpage to save the date, join the Conference and Expo as a sponsor or exhibitor, and suggest program topics, speaker recommendations and real project presentations. We are looking forward to hearing from you soon and meeting in Green Bay at the Radisson Hotel & Conference Center.
Sincerely,
Mike Troge and John Katers
Co-Chairs, Heating the Midwest 2014 Conference & Expo
Brian Brashaw
Chair, Heating the Midwest with Renewable Biomass
—–
Information about the 2nd Annual Heating the Midwest Conference and Expo
Held April 24-26, 2013
Carlton, Minnesota
Black Bear Casino Resort
**PDFs of conference presentations now available for downloading. Click here to access**
HTM Vision Summary (2 pages)
 ————
Heating the Midwest (HTM) is a group of volunteers with a serious interest in growing awareness and usage of biomass thermal fuel for heat in the Midwest.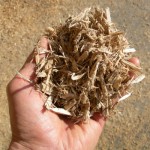 Our Mission:
"To advance biomass thermal heating in the Midwest for a more sustainable future, while improving the economic, environmental and social well-being of the region."
Driven and directed by a Steering Committee, Heating the Midwest includes industry, government, non-profit organizations, university representatives and tribal representatives. It is an efficient group of biomass advocates working to promote biomass to a larger constituency, including government policy makers and entities, consumers and businesses in the Midwest.
 ————
Why biomass?
Energy supply and use is a national priority and a major policy focus in the United States. Driving this is the need to reduce reliance on foreign oil, create clean energy jobs, increase our overall energy efficiency and address climate change. Biomass energy, harvested from forests and farms, provides an important source of renewable, sustainable energy for the United States.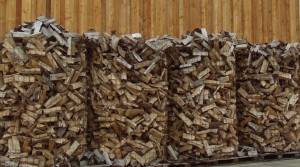 Why biomass thermal?
Check out these concise fact sheets on the BTEC website.
More about HTM and who's involved