March 2014
Greetings!
When Energy Markets Go Crazy! This presentation title jumped out at me as we finalized the program for this year's Heating the Midwest Conference and Expo. Attendees will learn what happened in the propane market this winter from a top state energy analyst. Holly O'Higgins, author of Wisconsin Energy Statistics, will compare pricing of heating fuels, how biomass marketers can gain a larger share of a volatile heating fuel market, and take a look at prices and supply of space-heating fuels for the summer and next winter. This presentation will be just one of many focused on taking advantage of the new awareness and opportunities for expanding biomass thermal in the Midwest, ensuring this year's conference and expo to be more important than ever. Please see the conference information in this month's newsletter detailing the tour, conference and expo. One of the new aspects this year will be an expansion of the general public Biomass Heating Expo in the Expo hall.
There are several other events and tour opportunities highlighted in the newsletter, along with new legislation to encourage biomass heating in Minnesota.
Sincerely,
Brian Brashaw
Heating the Midwest Chair
Program Director, University of Minnesota Duluth NRRI
 —–
REGISTER NOW to Attend the Midwest's Premiere Biomass Heating Expo!
We are pleased to announce sponsors and exhibitors for the 3rd Annual Heating the Midwest Conference and Expo. Please join us and our sponsors and exhibitors in Green Bay, WI for an exciting event on April 30 – May 1, 2014.
Additional organizations and companies are being added weekly. If you want to join us at the conference, please download the sponsor/exhibitor agreement now, or contact us for for information.
The early bird registration with special pricing ends on April 1, 2014, so please register now and make your hotel reservations at the Radisson Hotel & Conference Center.
We'll see you in late April!
Sincerely,
Mike Troge and John Katers
Conference Co-Chairs
Heating the Midwest with Renewable Biomass
—–
Heating the Midwest (HTM) is a group of volunteers with a serious interest in growing awareness and usage of biomass thermal fuel for heat in the Midwest.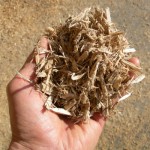 Our Mission:
"To advance biomass thermal heating in the Midwest for a more sustainable future, while improving the economic, environmental and social well-being of the region."
Driven and directed by a Steering Committee, Heating the Midwest includes industry, government, non-profit organizations, university representatives and tribal representatives. It is an efficient group of biomass advocates working to promote biomass to a larger constituency, including government policy makers and entities, consumers and businesses in the Midwest.
 ————
Why biomass?
Energy supply and use is a national priority and a major policy focus in the United States. Driving this is the need to reduce reliance on foreign oil, create clean energy jobs, increase our overall energy efficiency and address climate change. Biomass energy, harvested from forests and farms, provides an important source of renewable, sustainable energy for the United States.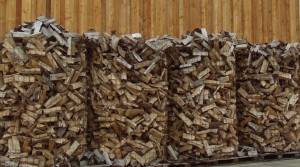 Why biomass thermal?
Check out these concise fact sheets on the BTEC website.
More about HTM and who's involved