February 2014
Midwestern families and businesses have faced a difficult past two weeks as the price of propane has increased to prices over $5.00 per gallon.  These price spikes have resulted in emergency heating declarations by a number of Midwestern Governors.  The reasons are many for the price increases: an extremely cold winter, wet fall grain, increased propane export and transportation complications.  A number of articles are referenced in the propane crisis/biomass opportunity section below, providing more insight into the situation that is occurring and why.  This situation is unfortunate, but it also reminds us of why organizations like Heating the Midwest are important!
Heating the Midwest, in cooperation with organizations like RENEW Wisconsin and the Minnesota Statewide Wood Energy Team (Minnesota Statewide Wood Energy Team), call for continued emphasis and expansion of the use of biomass to produce low-cost, reliable heat for Midwest businesses, families and schools.  Midwestern biomass chips, pellets and residues all provide cost-effective, renewable and dependable heat while creating a positive economic impact and sustaining jobs in rural areas – the same rural areas affected by high-cost propane.
Please continue to engage in conversations about the positives of biomass thermal heat – with homeowners, businesses, government officials and other decision-makers. Biomass fuels can be part of the solution, both now and in the future.  As RENEW Wisconsin Executive Director Tyler Huebner notes, "The biomass industry has more than adequate capacity to fulfill increased demands for future heating seasons. The solutions to get out of this boom-bust cycle include increased partnerships between government, industry, and customers to better educate and prepare for future demands."
Let's continue to encourage and support use of home grown biomass resources.  To learn more about using renewable biomass for heating homes, businesses, schools, and communities, please register for the April 29 – May 1 Heating the Midwest Conference and Expo to be held in Green Bay, Wisconsin.
Despite the cold and frigid temperatures that are surrounding many of us this winter, things are really starting to heat up in the world of biomass.  Grab a cup of coffee and read on to learn about the latest and greatest in the exciting world of biomass thermal.
Sincerely,
Brian Brashaw
Heating the Midwest Chair
Program Director, University of Minnesota Duluth NRRI
—–
October 2013
Heating the Midwest is pleased to announce that the 3rd Annual Conference and Expo will be held in Green Bay, Wisconsin, April 29 – May 1, 2014. This conference will build on the biomass heating momentum established by over 200 individuals and 100 different businesses, agencies and organizations during the 2013 conference and expo. Please see the key information on our 2014 Conference webpage to save the date, join the Conference and Expo as a sponsor or exhibitor, and suggest program topics, speaker recommendations and real project presentations. We are looking forward to hearing from you soon and meeting in Green Bay at the Radisson Hotel & Conference Center.
Sincerely,
Mike Troge and John Katers
Co-Chairs, Heating the Midwest 2014 Conference & Expo
Brian Brashaw
Chair, Heating the Midwest with Renewable Biomass
—–
Information about the 2nd Annual Heating the Midwest Conference and Expo, held last April in Carlton, MN

**PDFs of conference presentations now available for downloading. Click here to access**
HTM Vision Summary (2 pages)
 ————
Heating the Midwest (HTM) is a group of volunteers with a serious interest in growing awareness and usage of biomass thermal fuel for heat in the Midwest.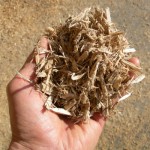 Our Mission:
"To advance biomass thermal heating in the Midwest for a more sustainable future, while improving the economic, environmental and social well-being of the region."
Driven and directed by a Steering Committee, Heating the Midwest includes industry, government, non-profit organizations, university representatives and tribal representatives. It is an efficient group of biomass advocates working to promote biomass to a larger constituency, including government policy makers and entities, consumers and businesses in the Midwest.
 ————
Why biomass?
Energy supply and use is a national priority and a major policy focus in the United States. Driving this is the need to reduce reliance on foreign oil, create clean energy jobs, increase our overall energy efficiency and address climate change. Biomass energy, harvested from forests and farms, provides an important source of renewable, sustainable energy for the United States.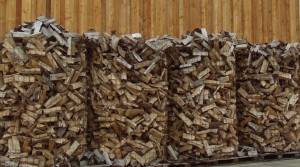 Why biomass thermal?
Check out these concise fact sheets on the BTEC website.
More about HTM and who's involved