Check out the most recent HTM newsletter for information about the following items:
Illinois Renewable Energy Conference a Tremendous Success
August 6 & 7: Learn Hydronics Design Principles & Biomass Policy for Free
Minnesota Releases RFP for Wood Heating Projects
Midwest Biomass Thermal Projects Selected for Federal Funding
—
We now enter our fourth year of activity for Heating the Midwest, capped off by a very successful Green Bay Conference and Expo. Attended by over 200 individuals and with 40 exhibitors, this event highlighted new biomass heating technologies and successful installations across the Midwest. Please see the links below to access the PowerPoint presentations that were presented during the event.
The combination of propane pricing uncertainty, upcoming fall crop drying, and this past winter's heating bills has created new momentum for biomass thermal. Let's continue to share the message that biomass heating systems and fuels are more cost effective and also reliable, clean, and a job creator for the Midwest.
Enjoy the June 2014 HTM Newsletter, as it is packed with great information and events.
Regards,
Brian Brashaw
—
Presentations Posted from Successful 3rd Annual Heating the Midwest
Just under two months ago, 200 attendees gathered in Green Bay, WI, to hear the latest news, policies, and project developments in Midwestern biomass heating technologies and fuels.
The 3rd annual Heating the Midwest with Renewable Biomass conference featured engaging keynotes on opportunities for growing the biomass heating market and the reasons behind the recent spikes in fossil fuel heating prices. With the first day emphasizing technical items like reducing air emissions, case studies, and technology overviews, the second day featured state-by-state profiles of biomass thermal developments across the Midwest.  All the presentations have been posted and are available here >>
We want to thank all the attendees, sponsors, exhibitors, and volunteers that made the 2014 conference a success.  Planning has already begun for a 2015 event; if you'd like to participate in a future conference, please send an email to Brian Brashaw today.
More Information:
—
Heating the Midwest (HTM) is a group of volunteers with a serious interest in growing awareness and usage of biomass thermal fuel for heat in the Midwest.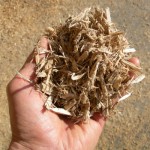 Our Mission:
"To advance biomass thermal heating in the Midwest for a more sustainable future, while improving the economic, environmental and social well-being of the region."
Driven and directed by a Steering Committee, Heating the Midwest includes industry, government, non-profit organizations, university representatives and tribal representatives. It is an efficient group of biomass advocates working to promote biomass to a larger constituency, including government policy makers and entities, consumers and businesses in the Midwest.
 ————
Why biomass?
Energy supply and use is a national priority and a major policy focus in the United States. Driving this is the need to reduce reliance on foreign oil, create clean energy jobs, increase our overall energy efficiency and address climate change. Biomass energy, harvested from forests and farms, provides an important source of renewable, sustainable energy for the United States.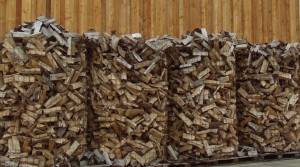 Why biomass thermal?
Check out these concise fact sheets on the BTEC website.
More about HTM and who's involved