4th Annual HTM 2015 Conference Success. Thank You, Minneapolis!
Thank you to the nearly 200 attendees of last month's Heating the Midwest (HTM) Conference. Unlike the previous three conferences, the 2015 event was collocated with the International Biomass Conference & Expo in Minneapolis, Minnesota.
The one day conference kicked-off on Monday, April 20th, with a discussion on overcoming obstacles to speed up the deployment of biomass thermal solutions. Tony "T.J." Morice, the newly appointed Co-Chair of HTM and Vice President of marketing, operations and business development of the Marth Companies, opened the conference by congratulating Brian Brashaw, former Director of the Wood Materials and Manufacturing Program, on his tenure as HTM Chairman. Four presentation sessions followed, addressing topics like policy, project development case studies, combined heat and power, and financing. The conference concluded Monday evening with a reception on the floor of the International Biomass Conference.
As reported by Katie Fletcher of Biomass Magazine, HTM began in 2011 by focusing on thermal energy and opportunities within the Midwest, especially locations without access to the natural gas grid. "We want to increase growth in biomass heating in the Midwest, but there are obstacles to overcome," Morice said during his keynote. "Biomass heating projects need to be on the radar and the rural economic development focus needs to be understood."
Conference presentations will be posted at HeatingtheMidwest.org soon. Thanks again to the event sponsors and supporters for a new take on our annual event!
Special thanks to Katie Fletcher of BBI International for contributing content to this story.
—
Wisconsin Pellet Producer and HTM Co-Chair Featured in "Words from the Wise"

The June edition of Biomass Magazine, the leading U.S. trade publication on bioenergy, features the perspective of HTM's own Steering Co-Chair TJ Morice of the Marth Companies (pictured left in upper left).
In the article, TJ describes the challenges of the domestic biomass heating market as well as opportunities for growth from his viewpoint as a major pellet producer in the Midwestern U.S. Below are a few excepts.
On the biggest industry challenges…
Morice: I'm big on the domestic heating market. That's our focus. I think the challenge there is establishing a value proposition. Right now, we're still at that commodity stage, comparing it only on a dollars-and-cents basis and we haven't, as an industry, nor have we with government agencies, whether it be the forest service, DOE or others, been able to establish metrics to add a value to the sustainability aspect. Those are big things in establishing some of that visibility and building off it going forward, because unfortunately, unlike the East Coast which has this built-in, 60 percent-plus reliance on heating oil, the Midwest has maybe 25 to 30 percent on liquid propane.
A near term market outlook…
Morice: For us at Marth, I think it is incremental growth. We try to avoid the roller coaster, but sometimes you can't because of fossil fuel markets, which can drastically impact home heating. We have targets for some incremental growth, and we have orders for that growth. We should be fortunate enough to achieve it. For some homes, their heating appliances may be a bit worse for wear and will need to be repaired by companies like https://valleyservice.net/fargo-services/furnace-repair to make sure they are not wasting energy and skyrocketing their bills in the process.
More Information
—
Attention, Minnesotans: Assistance Available for Farm-Scale Biomass Energy Grants
If you represent–or work with–a small Minnesotan business that could benefit from a farm-scale biomass energy project, you're encouraged to contact Fritz Ebinger of the University of Minnesota (seen right). Thanks to support from USDA Rural Development, Mr. Ebinger is able to offer free one-on-one assistance to look into potential funding mechanisms like the USDA's Rural Energy for America Program (REAP). Mr. Ebinger can be contacted at ebing007@umn.edu or 612-626-1028.
—
May 22nd Deadline for German Bioenergy Trip
HTM is happy to share an upcoming event from the German American Chambers of Commerce (GACC) of the Midwest, a nonprofit organization, titled, "Bioenergy Study Trip to Germany," from July 6-10, 2015. The trip still has unfilled seats ahead of the May 22 application deadline.
The per-person cost of the trip is $650, which includes lodging, meals, travel within Germany, and the study trip program itself. Individual travelers are additionally responsible for their own round trip travel from the U.S. to Germany. Visit the trip website here >> for more information or to apply.
Itinerary:
Jul. 6

: Individual arrival in Berlin, kick-off policy event with German bioenergy stakeholders, & Berlin sightseeing.

Jul. 7

: Visit to biomass CHP plant in Berlin-Hennigsdorf. Visit to waste-water treatment plant & biogas facility in Berlin-Schönerlinde.

Jul. 8

: Visit to BSR (waste utility for Berlin) organic waste processing facility. Tour of Feldheim bioenergy village project.

Jul. 9

: Visit German biomass research center (DBFZ) in Leipzig. Visit modular biogas plant in Marktredwitz.

Jul 10

: Visit biomass heating project in Gunzenhausen. Free time & individual departure from Nuremberg or Munich. (tbd.)
More Information
—
Reminder to Endorse the Midwest Vision for 2025
Beginning last April, we've requested your help in both endorsing and spreading the news on the Heating the Midwest Vision for 2025. The Vision details the positive economic impacts of transitioning the region from 3% renewable thermal energy to 15% by the year 2025 (as seen below).
Again, we're inviting you to Endorse the Vision. Simply click the link below, sign up, and spread the news.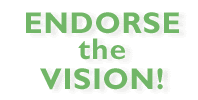 Key Findings and Conclusions of the Vision 2025 Report (access the full report here >>)
If achieved, this vision will:
Achieve 15% of all thermal energy from renewables by 2025
Reduce 1.01 billion gallons of propane and 278 million gallons of heating oil
Reinvest $2.2 billion into the Midwest economy
Create 13,170 jobs from the expansion of the thermal biomass industry and up to 210,000 direct, indirect and induced jobs from annual energy savings and the effects of no longer exporting heating fuel money from the region
Supply 17.2 million green tons of sustainable woody and agricultural biomass for thermal energy and combined heat and power by 2025
12,630,950 homes and businesses are not connected to low-cost natural gas
Improve air quality, reduce greenhouse gases, and enhance forest management
Vitalize communities through rural economic opportunities, new industry and innovation
—
Join the Heating the Midwest Team
Do you have a personal or professional interest in the growth of Midwestern biomass heating? Do you have an hour or two each month to talk with other leaders in the region?
Then send a short email to Brian Brashaw, and he'll share with you the options for getting involved with our activities:
Steering Committee
Action Teams
Developing presentations
Conference planning
We hope you're able to join us!
—
Call for Your Midwest Biomass Stories and Events in Next Newsletter
As you've seen month after month, companies, governments, and communities around the Midwest are making progress on biomass heating and combined heat and power (CHP) programs and projects.
If you have a story or event to contribute for next month, please send the update to jseymour@ttcorp.com.
—
Follow Heating the Midwest on Twitter
Find Heating the Midwest and biomass heating news on twitter!
Join the conversation. Follow us here @HTM_BiomassHeat